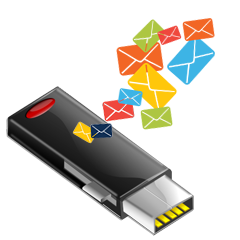 Bulk SMS software (Multi Device Edition) for USB modem successfully delivers thousand of text messages from your PC using USB modem. Text messaging application helps to promote your business products, services or brands and increase business productivity and revenue.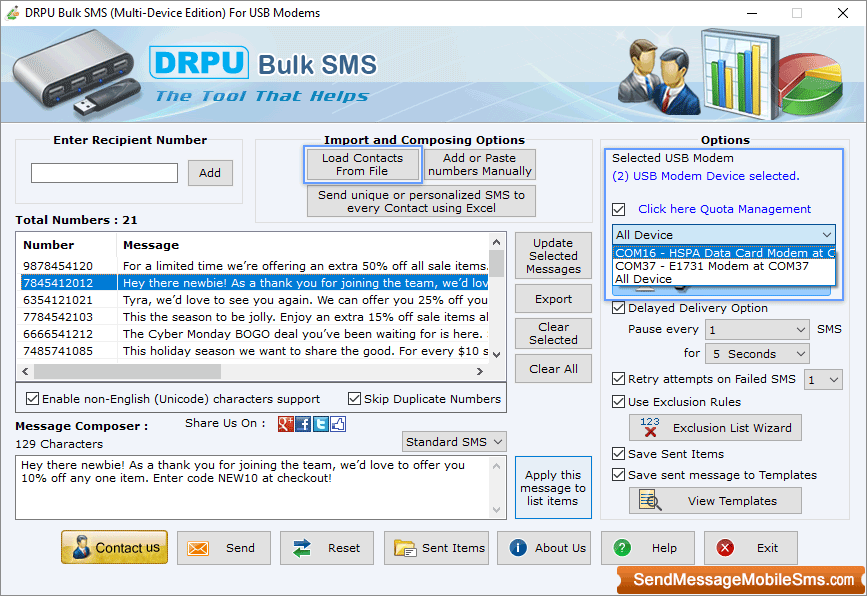 Bulk SMS software is beneficial for different industries:
Stock Brokers, Share Market, Share Tips Provider.
Financial Institutions, Website Developers.
Website Designers, MLM Companies.
Real Estate Dealers, Advertising and Marketing companies etc.
Software Features:
Provide facility to connect multiple USB modems with your PC: Mass SMS broadcasting software facilitates you to connect numbers of USB modems with your desktop PC or laptop to send thousands of text messages simultaneously.
Send personalize SMS instantly: Text messaging program instantly delivers numbers of personalize SMS, greetings, invitation and notification with the help of USB modem connected with PC.
Provide advanced list wizard option: Group SMS application for USB modem has advanced inbuilt list wizard facility to maintain list of contacts or groups during bulk SMS sending procedure.
Offers delay delivery facility: Bulk SMS program is useful business apps that provide advanced delay delivery option that maintain load of group SMS broadcasting.
No internet connection requires for sending group SMS: SMS gateway software successfully delivers thousands of text messages over worldwide location without requiring internet connection.